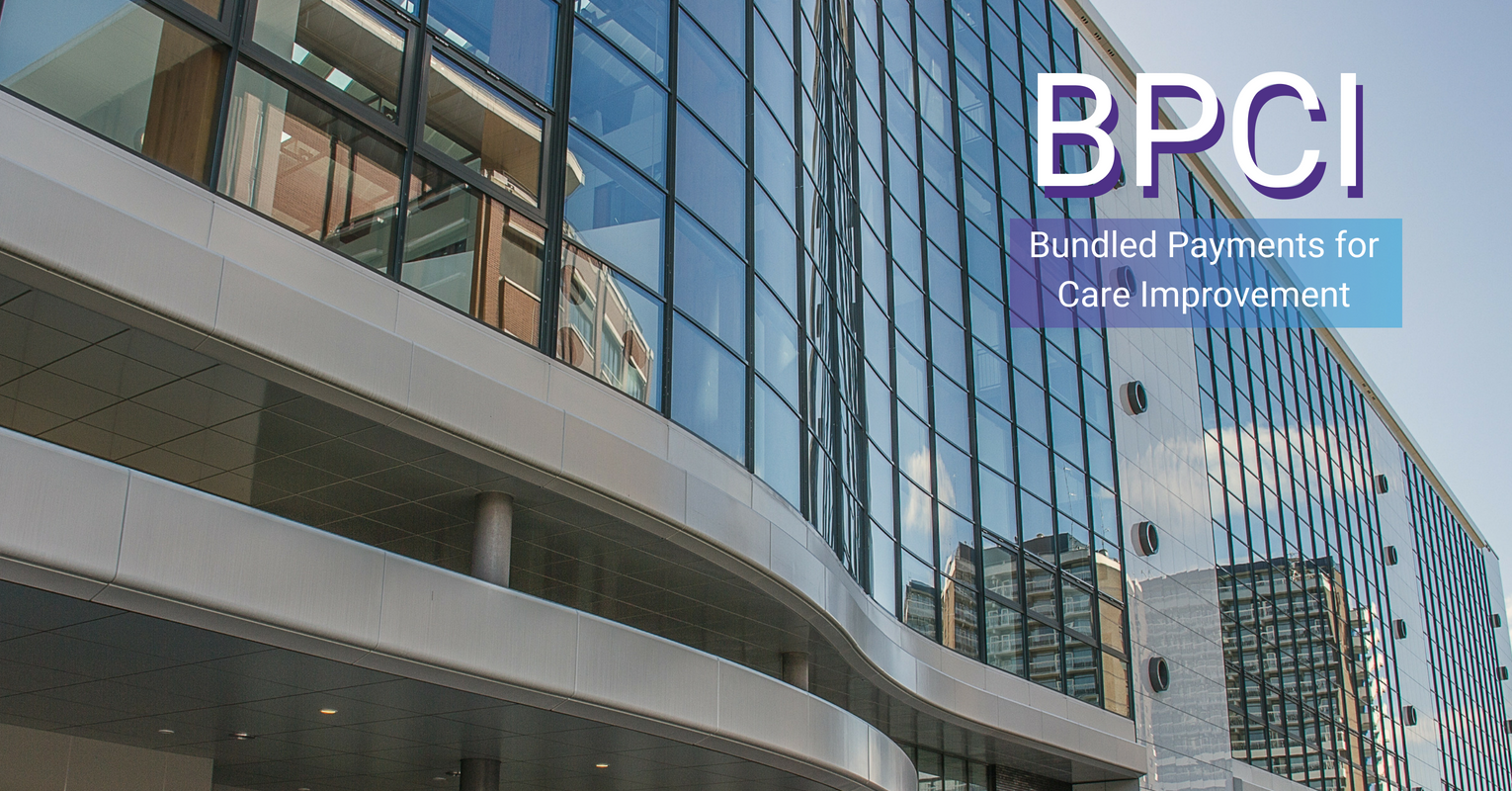 How the Bundled Payments for Care Improvement Initiative (BPCI) is Making Healthcare More Efficient
What is BPCI?
The Center for Medicare and Medicaid Services (CMS) recently released the Bundled Payments for Care Improvement Initiative Advances (BPCI Advanced). The CMS Innovation Center launched this initiative with the goal of improving the value of care delivered and rewarding healthcare providers that invest in innovative practice and redesign. BPCI Advanced is a voluntary model that will go live on October 1, 2018. The application period was closed on March 12, 2018.
Who Can Participate in BPCI Advanced?
Acute Care Hospitals (ACHs) and Physician Group Practices (PGPs) can participate in BPCI Advanced. In addition, other eligible entities can participate as well whether or not they are enrolled in Medicare. There are currently 29 in-patient and 3 out-patient clinical episodes included in the bundled payments for care improvement initiative.
How This Transition will Change Healthcare
The bundled payments initiative is changing the way providers deliver care, from volume-based care to value-based care. Instead of disregarding what happens after a patient leaves the hospital, this model incentivises providers to work together to create more efficient outcomes and improve the continuity of care. Not only does this effort improve patient outcomes, but it also reduces costs overall.
Considering Affordability Post-Operation
After a patient undergoes surgery, there are multiple options for recovery. In-patient care is the most expensive option, meaning the patient remains in the hospital until discharge. Because of the value-based care shift, hospitals must assess if in-patient care is truly necessary for the patient's recovery. The steep cost of in-patient care is causing hospitals to evaluate more affordable options, such as skilled nursing facilities and home health solutions. Skilled nursing facilities are facilities that are licensed to provide 24-hour care for their patients. Home health care is the most affordable options since patients are able to sleep in their own home. Although much more affordable, this option is just as effective since patients can receive the same care given in a hospital or skilled nursing facility.
Transitioning to the Bundled Payments Model
As BPCI Advanced rolls out, healthcare providers are going to need to transition to the value-based care model. The responsibility of ensuring a proper recovery with reduced complications within a target budget now falls on the healthcare provider. This increases financial risk if the value of care delivered does not translate to improved patient outcomes. There are some companies that help with this transition by aiding reform and providing tools to manage patients. Expy Health helps healthcare providers improve patient outcomes by monitoring progress outside of the clinic. This makes it easier for providers to deliver value and assist with patient recovery without providing face-to-face services or wasting valuable time in the clinic.
Bundled Payments for Care Improvement Initiative Improves Efficiency Overall
The goal of the bundled payments for care improvement initiative is to improve the value of healthcare delivered, and it does just that. When healthcare providers work together to deliver care, the results are much better than in a system where providers are disconnected. All parties benefit from improved efficiency with healthier patients being the ultimate goal for anyone involved. This new system creates an environment for success the first time around and it is in everyone's best interest to help patients recover properly.
Allowing providers to receive bonuses for the quality of care delivered measured by performance is a great way to promote better value and incentivize parties. Patients will receive better treatment and healthcare providers will be compensated for their services based on outcomes. Bundled payments are proving to improve the quality of healthcare.
Learn more about how healthcare providers can benefit under the bundled payments for care improvement initiative for the following providers: hospitals, orthopedic surgeons, physical therapists, clinics.
---
Share this article on social media using the buttons below