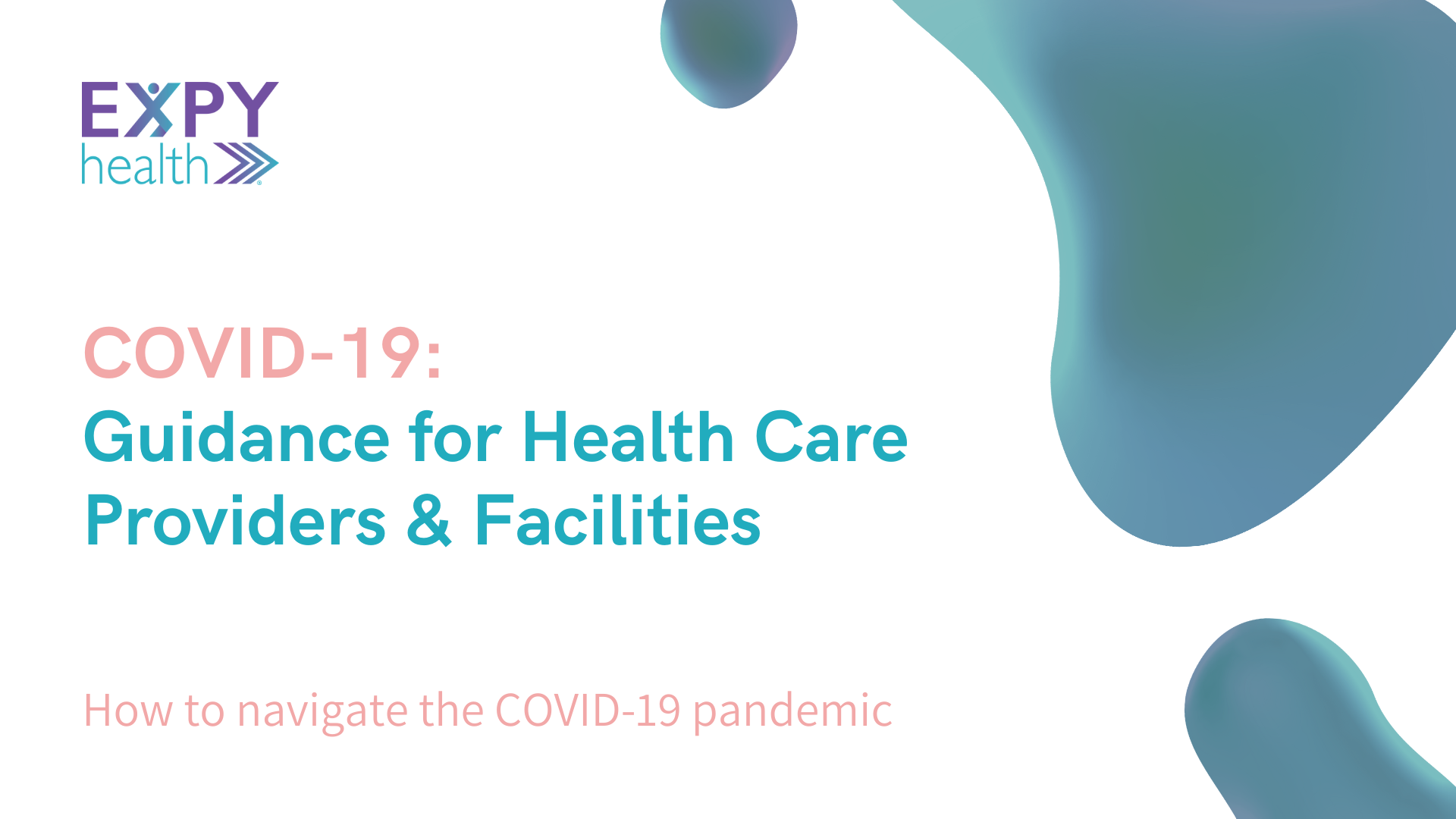 COVID-19 Guidance for Health Care Providers & Facilities
Expy Health focuses on enhancing the patient-provider relationship to improve health outcomes. We know that in times of uncertainty, the relationship between health care providers and their patients can be negatively impacted. On March 11, 2020 the World Health Organization (WHO) declared COVID-19 a global pandemic. Health risks are a cause for concern and now the world is coming together to turn things around.
Health care providers and facilities all around the globe play a critical role in helping the world's population get through times like this. Now, acute and post-acute care facilities must prepare to safely care for any individuals with suspected or confirmed COVID-19. Using information from Centers for Disease Control and Prevention (CDC), Centers for Medicare & Medicaid Services (CMS), and our partners, we have created a guide to help healthcare facilities during this time.
The main purpose of this guide is to provide health care facilities with a resource that helps adopt best practices to prevent the introduction of COVID-19 into the facility and spread of the infection within a facility. Additionally, this guide was created to empower facilities and providers to implement an effective protocol for all personnel to follow.
Click Here to Download the COVID-19 Guide for Health Care Providers & Facilities.